Soft t-shirt without side seams, in sturdy cotton jersey. 100% cotton ring spun, simple jersey. Tubular fabric with reinforcing ribbon from shoulder to shoulder. Washable at 30 degrees, 180 g/m.p
Model: Stedman ST2100
Material: 100% cotton ring yarn
Heather Grey: 85% cotton, 15% viscose

Weight: 185 g/m²
Casual Fit
Sizes: S-2XL (Size table)

Care Instructions: Washable at 30°C
---
Other Information
Price base print 1 side: € 9.90
Recommended sale price print 1 side: € 24.90
Production days for this item are from 5 to 7
Price base print 2 sides: € 14.90
Recommended sale price print 2 sides: € 29.90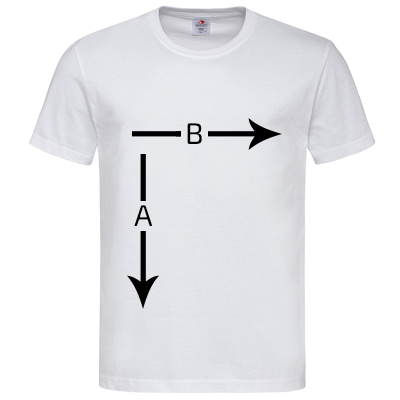 Size guide (+/- 5% tolerance size)
TAGLIA
MEZZO TORACE (B)
LUNGHEZZA CORPO (A)

S

50

cm

69

cm

M

53

cm

71

cm

L

56

cm

73

cm

XL

59

cm

75

cm

XXL

62

cm

77

cm
TAGLIA
MEZZO TORACE (B)
LUNGHEZZA CORPO (A)

S

19.6

inc

27.1

inc

M

20.8

inc

27.9

inc

L

22.0

inc

28.7

inc

XL

23.2

inc

29.5

inc

XXL

24.4

inc

30.3

inc
Method
Italy
Europe
World
Economy No Track
nd
Delivery 5-8 working days
starting from € 4.85 up to 2kg
Delivery 10-15working days
starting from € 4.90 up to 2 kg
Economy Tracked
Delivery 3-4 working days
starting from € 4.95
Delivery 3-5 working days
starting from € 7.40 up to 20 kg
or max 100x50x50
Delivery 5-8 working days
starting from € 8.95 up to 20 kg
or max 60x40x40
Express
Delivery 1-2 giorni lavorativi
starting from € 5.95
Delivery 1-5 working days
starting from € 19.90
Delivery 2-7 working days
starting from € 19.90
Shipping Cost
---
| | Country | Not Traced | Not Traced additional product | Economy | Economy additional product | Express | Express additional product |
| --- | --- | --- | --- | --- | --- | --- | --- |
| | Italia | nd | nd | 4.95 € | 1.00 € | 7.90 € | 1.00 € |
| | Germany | 4.85 € | 1.50 € | 7.40 € | 1.50 € | 12.90 € | 1.90 € |
| | United Kingdom | 4.85 € | 1.50 € | 7.40 € | 1.50 € | 19.90 € | 1.90 € |
| | Austria | 4.85 € | 1.50 € | 9.90 € | 1.50 € | 12.90 € | 1.90 € |
| | Belgium | 4.85 € | 1.50 € | 7.90 € | 1.50 € | 12.90 € | 1.90 € |
| | Bulgaria | 4.85 € | 1.50 € | 18.90 € | 1.50 € | 19.90 € | 1.50 € |
| | Croatia | 4.85 € | 1.50 € | 6.50 € | 1.50 € | 19.90 € | 1.50 € |
| | Cyprus | 4.85 € | 1.50 € | 6.50 € | 1.50 € | 19.90 € | 1.50 € |
| | Czech Republic | 4.85 € | 1.50 € | 6.50 € | 1.50 € | 19.90 € | 1.50 € |
| | Denmark | 4.85 € | 1.50 € | 6.50 € | 1.50 € | 19.90 € | 1.50 € |
| | Estonia | 4.85 € | 1.50 € | 6.50 € | 1.50 € | 19.90 € | 1.50 € |
| | Finland | 4.85 € | 1.50 € | 6.50 € | 1.50 € | 19.90 € | 1.50 € |
| | France | 4.85 € | 1.50 € | 7.40 € | 1.50 € | 12.90 € | 1.90 € |
| | Greece | 4.85 € | 1.50 € | 6.50 € | 1.50 € | 12.90 € | 1.90 € |
| | Hungary | 4.85 € | 1.50 € | 6.50 € | 1.50 € | 19.90 € | 1.50 € |
| | Ireland | 4.85 € | 1.50 € | 6.50 € | 1.50 € | 19.90 € | 1.50 € |
| | Latvia | 4.85 € | 1.50 € | 6.50 € | 1.50 € | 19.90 € | 1.50 € |
| | Liechtenstein | 4.85 € | 1.50 € | 6.50 € | 1.50 € | 19.90 € | 1.50 € |
| | Lithuania | 4.85 € | 1.50 € | 6.50 € | 1.50 € | 19.90 € | 1.50 € |
| | Luxembourg | 4.85 € | 1.50 € | 6.50 € | 1.50 € | 19.90 € | 1.50 € |
| | Malta | 4.85 € | 1.50 € | 6.50 € | 1.50 € | 29.90 € | 2.00 € |
| | Netherlands | 4.85 € | 1.50 € | 6.50 € | 1.50 € | 19.90 € | 1.50 € |
| | Poland | 4.85 € | 1.50 € | 6.50 € | 1.50 € | 19.90 € | 1.50 € |
| | Portugal | 4.85 € | 1.50 € | 6.50 € | 1.50 € | 12.90 € | 1.90 € |
| | Romania | 4.85 € | 1.50 € | 6.50 € | 1.50 € | 19.90 € | 1.50 € |
| | Slovakia | 4.85 € | 1.50 € | 6.50 € | 1.50 € | 19.90 € | 1.50 € |
| | Slovenia | 4.85 € | 1.50 € | 6.50 € | 1.50 € | 19.90 € | 1.50 € |
| | Spain | 4.85 € | 1.50 € | 7.40 € | 1.50 € | 12.90 € | 1.90 € |
| | Sweden | 4.85 € | 1.50 € | 22.60 € | 1.90 € | 12.90 € | 1.90 € |
| | Switzerland | 4.85 € | 1.00 € | 13.99 € | 1.50 € | 34.90 € | 2.00 € |
| | United States | 6.95 € | 2.50 € | 8.49 € | 1.80 € | 14.90 € | 1.90 € |
| | Norway | 4.85 € | 1.80 € | 6.50 € | 1.50 € | 19.90 € | 1.90 € |
| | Brazil | 4.85 € | 2.00 € | 7.99 € | 1.80 € | 24.00 € | 1.90 € |
| | Canada | 4.85 € | 1.80 € | 8.49 € | 1.80 € | 14.90 € | 1.90 € |
| | Australia | 4.85 € | 2.00 € | 8.49 € | 1.80 € | 39.90 € | 9.90 € |
Send PNG or JPEG files with at least 150 DPI
It is recommended to use PNG for drawings with a transparent background. For other projects, we recommend preparing files in JPEG instead.
Create files in sRGB color profile
To make sure your design is the same when printed as on the screen, make sure you create your print file in the sRGB color profile.
Remove print file template guidelines
If you use our downloadable templates, delete the guide layers before saving your files. If you do not delete them, they will appear on the print.
Here you can download free mockups provided by Hoplix to use for Additional Photos and Ads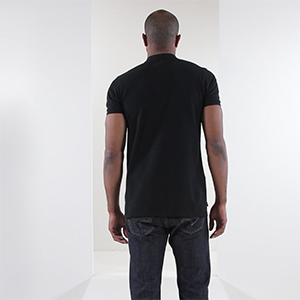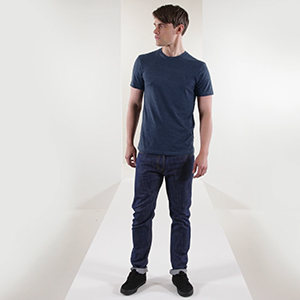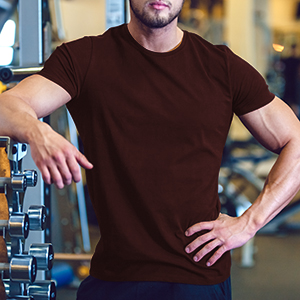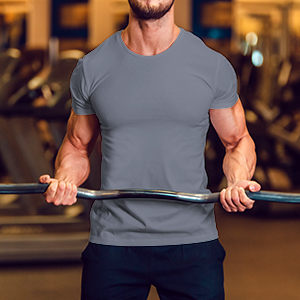 Filter Reviews
---
50 Reviews