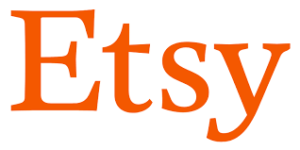 Here we are! Back with the Order Desk series and its additions!
Let's start by talking about Etsy.
Read the article so you know what it is and what are the advantages of Etsy and then why start your Print on Demand business with this integration and use the Hoplix service for your creations.
What is Etsy?
What is Etsy Shop? Etsy Shop is an online marketplace for craftsmen and creative people who want to sell their creations on the Internet. The main difference with other e-commerce platforms is the following: Etsy sells handicrafts, and those who visit this website know for sure that they will find exactly these objects.
We are therefore talking about an ideal platform for all those people who are looking for original and unique products, and for those who wish to sell them, monetising their effort and their work: nothing could be easier, because Etsy allows anyone to create their own e-commerce, without having to spend money or waste time learning how to create homemade e-commerce.
How does Etsy work?
Now that you know what Etsy is, you'll want to find out how it works. Let's start with a necessary premise: you can only set up an Etsy shop to sell handmade or vintage collectables. If you respond positively to these single criteria, you only need to complete your registration on the site and start creating your e-commerce on this platform, all without having to pay anything. It should also be noted that creating your personal shop is a very simple operation, precisely because it has been designed to be within the reach of anyone.
But is everything really free? No, because as is often the case with this type of site, you will have to pay a commission on the display of a product and its eventual sale: the right price to pay for a unique service on the net.
What are the advantages of Etsy?
The first advantage of Etsy concerns the visibility of your handmade or vintage products: by creating a shop on this platform, you are mathematically certain to find many potential customers for your creations, precisely because Etsy only allows the sale of this type of product. If you were to turn to portals such as Amazon or eBay, your handicrafts would be lost among the mass of commercial and electronic products, whereas by creating your own e-commerce, you would have to invest time, economic resources and energy to position it properly on search engines such as Google.
Finally, Etsy boasts a very large community: in addition to the thousands of users who visit and buy from this platform every day, you can also count on a support forum that is always ready to answer your questions and problems. So what is Etsy? It's the perfect solution to turn your passion for DIY into a secure income.
How to start your own business on Etsy
If you have a creative, handmade project that you want to share with the world because you think it could be a good opportunity for success, Etsy could give you a good chance to increase your sales. But how to start your business on Etsy?
If you don't have any previous experience with this platform, it's possible that starting an Etsy shop might seem like a rather complicated prospect. But in reality, opening an Etsy shop is relatively simple and can give you an optimal showcase for your products, either alongside an existing website or e-commerce platform, or as your main online channel.
In order to guide you step by step through the process of opening an Etsy shop, we have structured the following points: read them through to the end and use the comments space to let us know your experience with this platform!
Now let's get down to business and explain a few practical steps to create an etsy shop and then how the integration with Order desk works!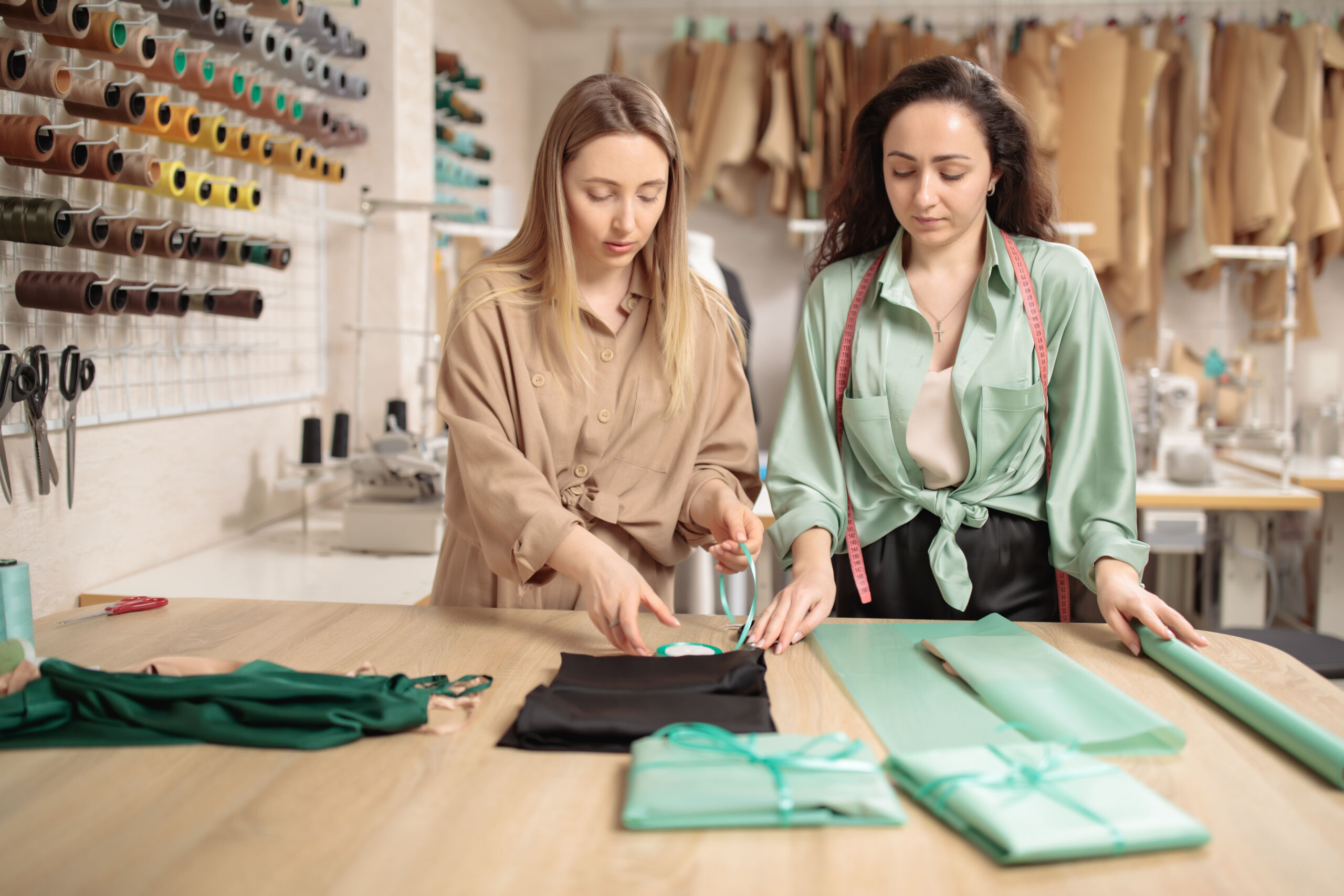 Create an Etsy account
The first step to starting an Etsy shop is simple: you need to create an account. You can create an account with Etsy by logging onto the platform's website and clicking on the appropriate registration link. Enter your email, name and password and then click on Register. You also have the option of creating an Etsy account through your Google or Facebook account. This will only take you a few seconds.
Set shop preferences
Next, you will need to set the default language, i.e. the language in which you will describe your items on Etsy (after opening your Etsy shop, you can still choose to translate your page into other languages). Next, set your country of origin and the currency in which you would like to sell your items.
Choose a name for your Etsy shop
From this point on, you need to start showing off your creativity: give your Etsy shop the right name. Ideally, your shop name should be intriguing but easy for customers to remember, and it should also reflect your products and values.
Choose a name of anything you'd like, as long as it falls within Etsy's guidelines: 4 to 20 characters long, no spaces or special characters, must not be already in use by another Etsy seller, must not infringe on any trademarks, and must not be vulgar.
Add items to your shop
The next step in starting an Etsy shop is to add your items for sale. That said, listing physical and digital items involves separate processes. Either way, you'll still need to
add photos: Etsy recommends that you use at least five photos per item so that customers can see your product from various angles and that the size of your images is at least 1,000 pixels square;
Adjust the thumbnail: the thumbnail is the first image of your item that your customers see in the shop, through search, and beyond. Make sure it is quality and attractive;
complete the details of your ad: give your article a title that describes the product in as much detail as possible, taking into account the 140 character limit. You will also have the opportunity to provide an in-depth description, a bullet point overview of the product and additional details such as the category and type of product. In addition, take advantage of all 13 tags available for each item. Buyers can in fact find your article by searching for keywords in the search bar, and you should try to ask yourself what a customer might enter in the search box to discover your article in order to enhance the right keywords;
complete your stock and prices: enter the price of your product, sales tax (if applicable), quantity (if you have more than one in stock) and variations (if you offer more than one version of the same product, such as size, material or colour);
set the shipping price: here, you will include all the necessary details about the shipping process, such as the shipping services used, costs, country of origin, processing time, weight and size of the item. You will also have the option of setting up "shipping profiles" so that you can quickly update items with the same shipping costs;
publish your ad: you can preview your ad to see how it will look before launching it live.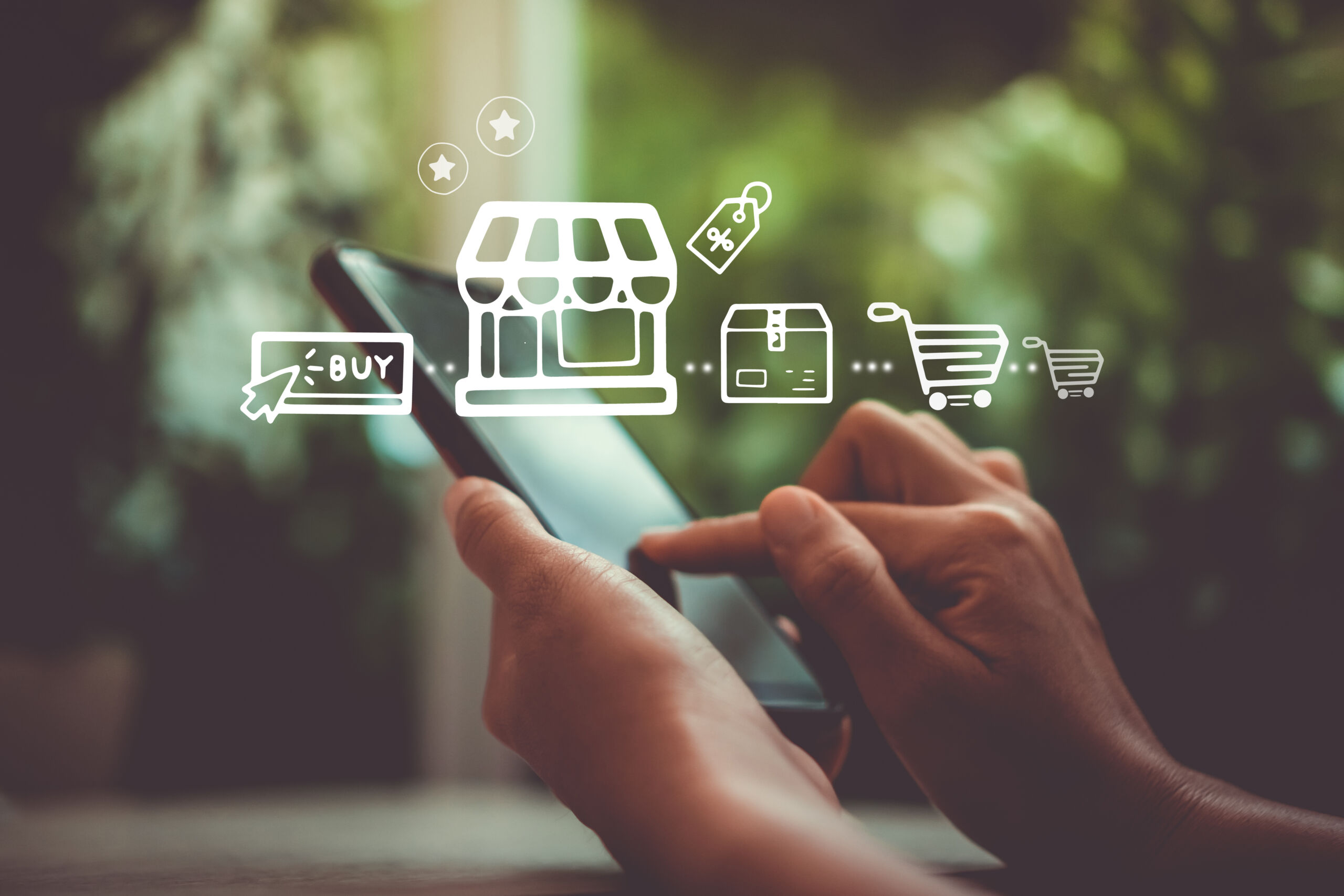 Choose your payment preferences
Once you've added your items, you'll need to set your Etsy payment preferences. First, choose how you prefer to accept payments – between PayPal, check or money order, "other" or Etsy payments, which is the primary way sellers get paid. With this option, you can accept credit cards, debit cards, Etsy gift cards and more.
Currently, Etsy requires any seller who is eligible (based on their location) to offer Etsy Payments… to do so. As such, even though Etsy used to offer PayPal as a standalone payment option, as of May 15, 2019, sellers in eligible countries, including the United States, must use Etsy Payments with PayPal built in, because PayPal's standalone feature is no longer available.
Also, if you are eligible for Etsy Payments, you will need to set it up as part of your payment settings, entering your bank account and residential address to receive your payments directly from Etsy.
Set up your billing information
When starting an Etsy shop, this step will depend entirely on your country. In some countries, Etsy will require you to provide a credit card for identity authorisation. You will also need a credit card so that Etsy can charge you for the sale. In any case, the platform is able to guide you easily, so you will not have any difficulty in configuring even this step before starting your shop.
Open your shop
Once you have completed all of the preliminary steps outlined above, it's time to experience your shop for yourself!
Customise your shop
It's not enough to have started an Etsy shop: just like a "physical" shop, your digital shop needs to be easy to find, well maintained, intuitively organised and constantly updated. And here are a few things you should do to ensure your store is a success (or so we hope!):
Add a biography and a photo: your public profile is the way visitors to the site can find out more about you, both as a business owner and as someone who has interests outside of your work. In your biography, you have the opportunity to tell the public almost anything you want. Try to talk a little about your background, your interests, your qualifications, and tell the story behind your products, your mission and why you love what you do;
Set up your policies: it's in this area of Etsy that you'll answer any pertinent questions your customers may have about your production, manufacturing, shipping and payment processes. Be sure to include an estimated processing and shipping time so that your buyers have a clear idea of how long it will take to receive the items you're selling. Also, be sure to include your return and refund policy, and the payment methods you accept. If you have indicated 'other' in your payment settings, you must now include information and instructions about this payment method in that section.
add sections: group your items into categories so that buyers can more easily browse your products. A bit like a navigation bar, sections will appear on the left hand side of your homepage and include the number of products within each category;
reorganise your articles: obviously feel free to move your articles to the most suitable place;
add your shop's 'about' section: just like your personal 'about' section, your shop deserves its own biography. You have 5,000 characters to tell customers the story of your business – keep in mind that Etsy (and customers) value transparency and openness, so don't worry too much about using this section for SEO purposes. You can also list anyone who helps you produce and create your products or manage your shop, provide photos and/or a video of your studio or creative process, and add links to your shop's social media profiles;
use Etsy's social media tool: advertise your Etsy shop via social media, with a truly essential approach to expanding your business. Luckily for you, Etsy makes it really easy to do!
In short, we hope these brief tips will help you improve your knowledge of Etsy. Now let's talk about Etsy on the order desk. How does Etsy work as an Order Desk integration?
Etsy Integration – Order Desk
Order Desk can connect to your Etsy shop and import your orders. As orders are processed, shipping notices can be sent back to Etsy.
This guide explains how to configure and use the Etsy integration in Order Desk.
Configuring the integration
Connect your Etsy account to Order Desk by clicking Manage integrations in the Integrations menu in the left sidebar.
Select Etsy from the Shopping Carts section and click Enable.
Click Connect to Etsy and sign in to your Etsy account. When prompted, authorize Order Desk to access your account and approve the connection by clicking Allow Access .
If your account has access to more than one shop, you will be able to select which shop you want to connect to Order Desk.
Once enabled, you can set your preferences in the Etsy integration settings.
Orders to download
Choose the status of the orders you wish to download from Order Desk. The options are: Open, Not Shipped, Completed, Processing, All.
Check New Orders
Choose how often you would like to receive orders from Etsy. The options are: Never, Every day, Every twelve hours, Every six hours, Every two hours, Every hour.
Folder for new orders
Choose the folder where newly downloaded orders should be placed. If you don't want them to be downloaded into the New folder, you can create custom folders from the Shop settings page.
Synchronise tracking numbers
Order Desk can notify Etsy when a tracking number is added to a shipment. This will also trigger an email to the customer from Etsy. To enable this, select Enabled for the Sync Tracking Numbers option.
If more than one tracking number is added to an order, only the first tracking number will be synchronised with Etsy.
Order prefix
If you need to add a prefix to your Etsy orders as they download to Order Desk, set it here.
Inventory Location Filter
If you only want to download specific orders, you can use the Inventory Location Filter field to specify which ones you want. Enter multiple locations separated by a comma.
The name of the inventory location must match exactly that of the inventory items in Order Desk. When you import new orders from Etsy, Order Desk will review the SKUs on the items and compare them to the SKUs in your inventory here. Any orders with items for a location not listed in this field will not be imported.
For this to work, your inventory must be added to Order Desk. The inventory location must be set on each item. For details, see How to add inventory and How to store additional item details .
Date of first import
Any orders placed before the date set here will not be imported into Order Desk.
Download Image Links
If you want product images to go into your orders, enable this option. A thumbnail image will appear next to the product in an order and a link to the image will be added to the item metadata in the order.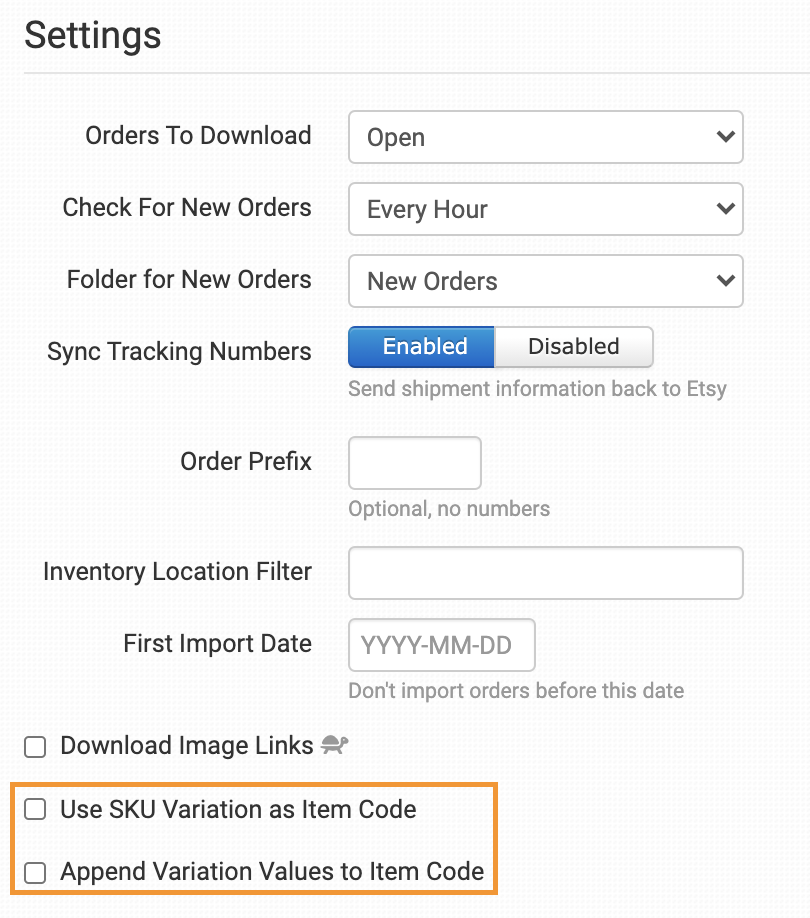 This section provides more detail on the item code options when working with Etsy integration. The Etsy listing ID will be used as the SKU for your products if no SKU is found.
We recommend that you create your own unique SKUs in Etsy, including a unique SKU for each variation of a product. This is especially important for print-on-demand items, so the correct artwork can be applied to each unique product or variation.
Use variation SKU as item code
Before Etsy allowed SKUs, this feature allowed you to set a SKU as a variation. Now it's easier to add a SKU directly to each variation in Etsy, so you may want to do this. To do this, when adding your variations, select the SKUs vary for each… option for your variations:
Make sure you add a unique SKU to each variation:
However, if you have a previous shop from before SKUs were allowed or you still need to use this feature in Order Desk for any reason, you can still use a variation you create in Etsy as an item number. To do so, select Create a new variation and call it SKU:
In the Name the option field , set your SKU:
Add variation values to the item code Item
If you have variations on your Etsy products, you can enable the Add Variation Values to Item Code feature to add the alphanumeric value of each variation to the listing ID when items arrive with your orders. This will give you a unique SKU for each individual product combination. For example, if you sell a product on Etsy with a Listing ID of 123456 and it has two variants: size (Small or Large) and colour (Black or White), the item codes would enter the Order Desk as:
123456-Small-Black
123456-Large-Black
123456-Small-White
123456-Large-White
Manual imports
You can manually import orders or inventory items from Etsy into Order Desk.
Import orders manually
When performing a manual import of orders, by default, Order Desk will download the last 50 orders in open status. Orders already imported will be ignored.
Click Advanced Download to change the default settings and be able to search back further than the last 50 orders:
Enter the amount of orders to offset your search. Order Desk will search for all items after the amount you have entered.
Manually import inventory items
Click Request Product Download to download your Etsy products to Order Desk.
Click the View Inventory Items button to be directed to your inventory in Order Desk.
For more information on using inventory in Order Desk, please refer to the Inventory Details User Guide .