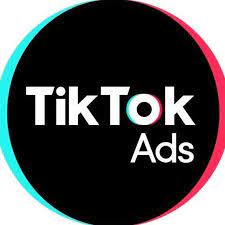 And after Pinterest ADS, let's talk about TikTok ADS.
Yes, this social network is also a business platform. Today, in the business world, companies mainly use and work with advertising platforms to make themselves known, to be creative, to attract their target audience, etc., but you have to study and focus on your objective. You will see the results almost immediately!
Now to the more practical part. Read on to find out more about this fantastic social network and what it has to offer.
Today, TikTok has reached over a billion installations on Google Play alone, making it the coveted social app of the moment. A challenge to the big platforms, also favoured by the great penetration among the younger public who are increasingly choosing this new way of communicating.
Now let's talk about how to advertise on TikTok: the advertising solutions on Tik Tok Ads, the TikTok advertising platform, are varied and above all very useful for promoting sponsored content and videos.
How to create an advertisement on TikTok: The Complete Guide
In this guide I will explain to you, step by step, how to create an advertisement on TikTok, exploiting the full potential of the platform. You will find out how to choose your target audience on TikTok and how to profile the audience of your sponsored video, how to accurately choose users' interests and locations and the different placements offered by the platform.
Last but not least, we will find out how to create high engagement content on TikTok.

Create an account on TikTok Ads
The advice I give you is to test by hand, by carefully reading this guide, all the various steps that will lead you to create a successful advertising campaign on TikTok.
Before proceeding, an interesting step that I suggest you take is to browse and be inspired by some successful case histories of advertising on TikTok: in the "Inspirations" section there are several success stories proposed, already made with brands such as Mercedes-Benz, Amazon Prime or Universal Pictures, with the relative advertising solutions used and the results obtained.
Let's start with a description of the various steps to take to sponsor your videos on TikTok
Create an advertising account on TikTok
The first step in this process is to create an account on the TikTok Ads platform.
Once you arrive on the homepage, you will find, in addition to various information for advertisers, a call to action "Create an ad": this will be your first step towards creating an advertising account on TikTok.
On the screen immediately following the click, TikTok will welcome you: you will clearly have to indicate the country in which you or your company legally resides.
Consequently, you will also indicate the purpose of your registration, with two options: Business (if you are registering to promote goods or services) or Individual (if you want to promote your content or personal profile).
We will then enter all our contact information.
Our first and last name, a telephone number, an email address with which to access the platform, the name of the company (if you are creating an advertising account for your company or client), the country of residence of the company, the advertising area and the sector in which it operates, as well as the indication of the official website.
Choosing the objective of the TikTok campaign
As with other platforms – see Facebook's Business Manager – it is also possible to set the advertising objective: in this case we can choose between Consideration ("Traffic" or "App Installation") and Conversion ("Conversions") objectives.
By selecting "Traffic", we will implement campaigns with the objective of bringing as many targeted users as possible to our website.
By selecting "App Installation", we will be able to showcase our app, thus encouraging direct downloads of it from the various platforms with one click.
With "Conversions", on the other hand, we will run sponsored campaigns with the ultimate aim of generating leads and profiled contacts, useful in the case of campaigns on e-commerce or info services.
Creating a campaign on Tik Tok Ads
The next step is to create the campaign. The methods and hierarchical logic are almost identical to those of the Facebook Business Manager.
All you need to do is enter the "Campaign Name" and indicate how the indicated budget will be paid out.
Create an Ad Group on Tik Tok Ads
Obviously, we will move on to the creation of an ad group in video format. In fact, on Tik Tok, each piece of content proposed will be a vertical video piece of content: for this reason, the content must necessarily be in this format in order to adapt to the different placements.
Choosing the positioning of ads on TikTok
An interesting field to fill in when creating a group of ads on TikTok is the choice of positioning: you can in fact decide to entrust the platform's algorithms completely with the positioning ("Automatic positioning") or you can choose between the different positions in which your campaign will be shown. More specifically:
Tik Tok
Series of News Apps (all placements on news/media portals belonging to the same company that drives Tik Tok: TopBuzz, BuzzFeed, News Republic, Babe)
There are also other placements but these are currently valid in other markets such as India and Japan.

Entering Promotion details in a Tik Tok campaign
In the "Promotion" field you will be able to indicate all the details and information useful to set your audience for a promotion on Tik Tok:
Type of Promotion: two types of selections, namely "App Installation" or "Website". Specifically, campaigns for downloading an app or pure traffic campaigns.
URL, which is the field where we will enter the final destination of the campaign
Display name
Profile picture
Category
Keyword (to which the campaign will be linked)
Once these settings have been completed, attention will move on to the choice of the best type of creativity to promote a piece of content on Tik Tok.
How to choose the Audience in a Tik Tok campaign
As with Facebook and Instagram with the Business Manager, in order to choose your audience on Tik Tok Ads you will have to fill in the part related to what is called "Destination".
You will be able to choose the Audience (if already created) or create a new one based on some particular features.
It is also possible to set the "Demographics", that is, everything concerning the profile of the user to whom we will be sending our sponsored messages on Tik Tok: in fact, it is possible to set the geographical position (specific locations, regions, reference country), the sexual gender (without limits, man, woman) and the age, choosing from the various slots available (from 13-17 up to 55+). You can also choose the language and specific categories of interest.
For those who are familiar with Business Manager, all these options will be practically similar to those on the platform for creating Facebook Ads today.