Did you know that we have activated a new "Standby Campaign" function designed and created for creatives, designers and caricaturists who need to make important customizations? It was designed to allow you to pause orders received to review and approve them before they go into production.
Do you need to make a caricature for a customer's photo or turn it into a comic? With this function you can totally modify the file before sending it to production! In fact, it will be enough to work directly from the file to be customized that you can upload yourself!
The function is active for all orders completed in Dropshipping, Import Csv / Xls, Shopify, Amazon and WooCommerce modes.
Here's how to do it: when completing a new campaign, select "Standby Campaign".

Once the order has been composed with all the necessary data, you can go to review it by clicking on "Revision Product" in Orders menu.

At this point, you can modify and customize your order: download the template file and upload the file for customization respecting the dimensions in pixels that the system will indicate to you based on the product.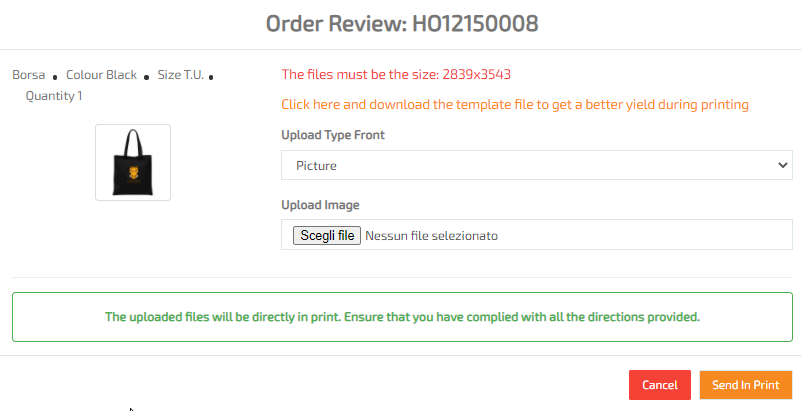 A very useful feature, for example, if you are a caricaturist and need to work on important customizations and caricatures before they go into production! Easy, right?