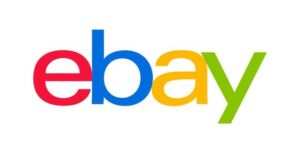 Last week, in the Hoplix blog, we published an article on the integration of Prestashop, which can be linked to Hoplix via Order Desk. 
This week we decided, thanks to your requests, to talk about eBay.
In this article we will tell you how to start selling on eBay, what steps you need to take, what are the advantages and disadvantages, and what are the differences in selling on eBay compared to Amazon. Finally, we'll show you how to integrate eBay with Hoplix via the Order Desk.
We hope you enjoy your reading.
What is eBay?
Together with Amazon, eBay is the most famous marketplace in the world. It is the site for you if you want to earn some extra money with Print on Demand and start a real online business.
Born as a platform for online auctions, it has now turned into a real virtual shop where you can buy and sell new and used items, both immediately and through the auction mechanism.
On eBay you can buy and sell almost anything: cars, motorbikes, electronics, clothing, toys, furniture, everyday items, sports products, decorations and art objects.
And that's not all. On eBay, you can find second-hand, vintage or really weird items, such as vinyl collections, various curiosities, all sorts of books, but also items that belonged to stars. In 2020, a piano belonging to Elvis Presley was auctioned off.
As well as being a marketplace where the imagination has (almost!) no limits, eBay is also an excellent opportunity for those who want to set up an online sales channel: just like those who want to sell on Amazon, eBay also provides various options for sellers.
Today, let's take a look at how to start selling online on this popular site: step by step, we'll tell you everything you need to know, even if you're starting from scratch.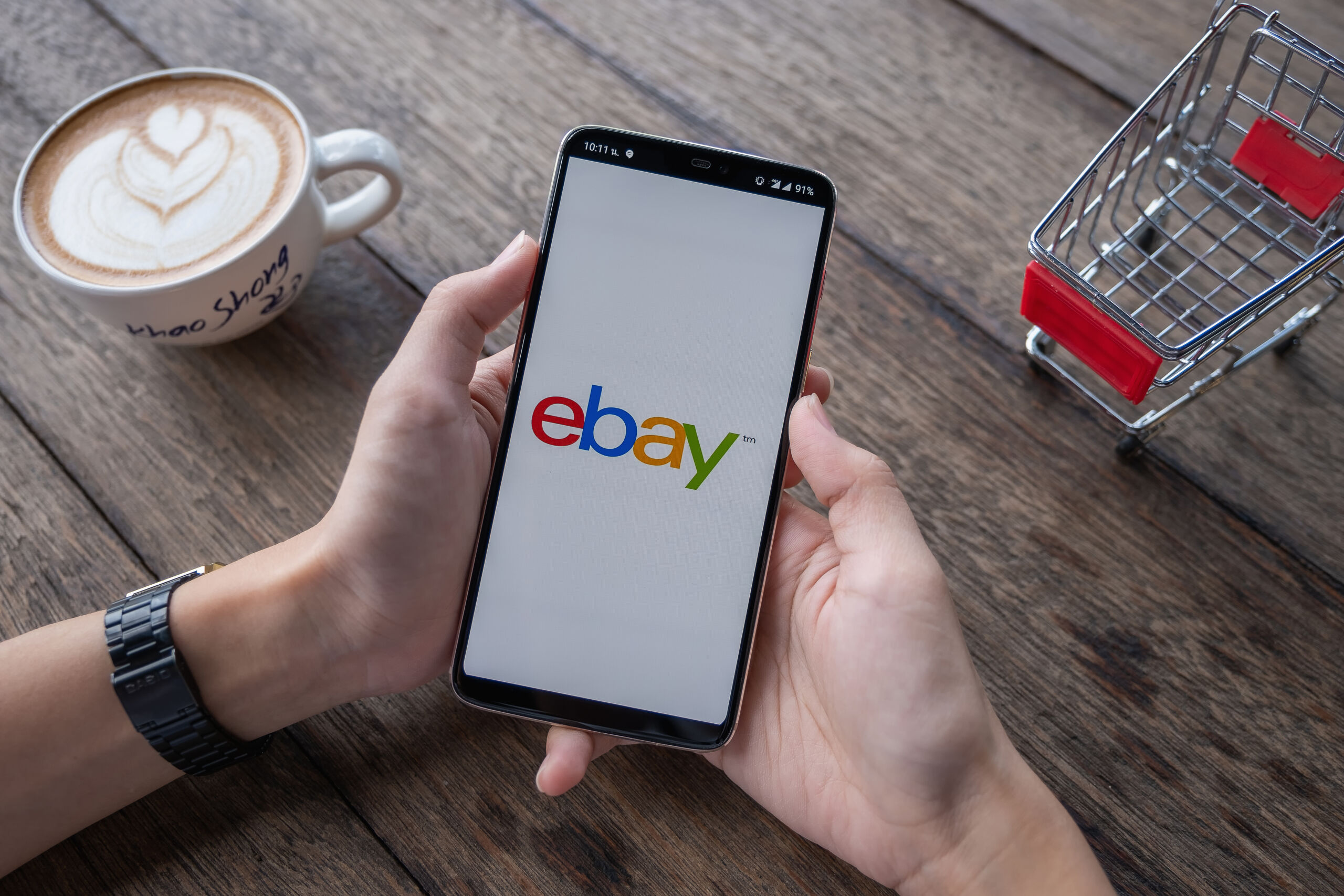 Selling on eBay as a private individual
Selling as a private individual on eBay is a very simple procedure.
The first step is to create an account: you will have to enter your first name, last name, an e-mail address and a password.  You will then be able to log in to the platform, both as a buyer and as a seller.
The steps to sell are as follows
Select the 'sell' option at the top of any eBay page, or fill in the information on the items for sale page;
Create a description of the item and include clear, good quality photos;
enter your payment details;
consult the "My eBay" control panel to see a summary of your activities at any time: current listings, who is viewing your products, current offers, summary of items sold;
as soon as you receive payment, ship the item and mark it as shipped in "My eBay";
Evaluate the buyer by briefly describing how the experience ended: remember that the buyer will do the same for you.
What are the fees for selling on eBay as a private individual?
In order to make it easier for people to start selling as private individuals, eBay offers up to 50 free listings per month: above this threshold, you will need to open a professional account. In addition, it charges a commission on the final value when the item is actually sold, equal to 10% of the sale price, excluding shipping and packaging. You can then choose to set up paid advertisements, choosing from various options and fees. For example, adding a subtitle to your advertisement costs €0.50, setting up a second product category costs €0.20, and the same fee is required to schedule the advertisement for a future date.
The next step: opening an online shop on eBay
If you already have a business and want to sell your products on eBay, if you want to set up a real online shop, or if you want to market a large quantity of goods, then what you need to do is open an online shop, registering as a business, and you will need to have a VAT number.
The initial phase involves a careful analysis of many aspects, including:
Considering your characteristics and sales objectives.
what your main income and expenditure are, in order to better understand how much it costs to open an ecommerce business
planning how you plan to grow over the next 12 months and 5 years
examine your strengths, weaknesses and main external threats
carry out a careful activity to investigate the positioning of your competitors.
Finally, you should know that you can sell anything on eBay… or almost anything!
There are, of course, very strict rules that prohibit the sale of weapons, prescription drugs and other items that are not allowed to be sold, and that protect confidential, delicate or very special goods, such as documents, licences, antiques, alcoholic beverages, etc.
Advantages and disadvantages of eBay compared to Amazon!
One of the aspects that you will need to weigh up are the pros and cons of selling on eBay compared to Amazon.
First of all, it is important to consider that there is a substantial difference in the nature of the two marketplaces: eBay is indeed a dedicated place for shops selling new products and, in some cases, also marketed elsewhere, but it is also an online environment dedicated to enthusiasts, researchers and collectors who, as mentioned above, go in search of refinements, unique pieces and curiosities. Amazon, on the other hand, is a space geared more towards buyers looking for 'physical shop' products and new items.  These distinctions are not clear-cut: many products sold on Amazon can also be bought on eBay, and vice versa, but a basic distinction between the two emerges. You might therefore have a better advantage by choosing eBay if you deal mainly with vintage, handmade or niche products. Another aspect to consider is logistics: whereas Amazon offers solutions for warehousing, storage and shipping, eBay leaves everything to the seller, who will have to take care of these aspects themselves. If your workforce is small, or if you have no possibility to organise your goods effectively, eBay might be the least advantageous solution. Among the advantages of the marketplace, there are also the commissions on the sale of goods, which are lower than on Amazon, and the attention that eBay has always paid to the feedback system of the selling experience, which is more accurate and structured than Amazon's review system.
Finally, it should be considered that Amazon is a more controlled shop window than eBay in the event of problems with the sales arrangements or disputes with the goods or with the shipments, but at the same time eBay leaves more freedom to the seller, who can communicate with the buyer to agree on the shipping arrangements or if disputes arise.
Tax obligations for eBay sellers
In order to trade both online and offline, it is necessary to be registered with the Gestione Artigiani e Commercianti: this has a fixed cost of 3,500 euros per year.
To sell on eBay there are tax obligations that are calculated on the basis of turnover.
Professional sellers, who therefore have a VAT number and whose activity is registered with the Chamber of Commerce, have to regulate themselves according to the regime they fall under:
those in the ordinary regime pay a rate that varies according to turnover and IRPEF, IRAP and VAT taxes
those in the flat-rate scheme pay 15% (or 5% in other cases) of taxes on approximately 40% of the total.
Our advice is to always consult an accountant specialised in online sales activities, in order to navigate through your tax obligations with full knowledge of the facts.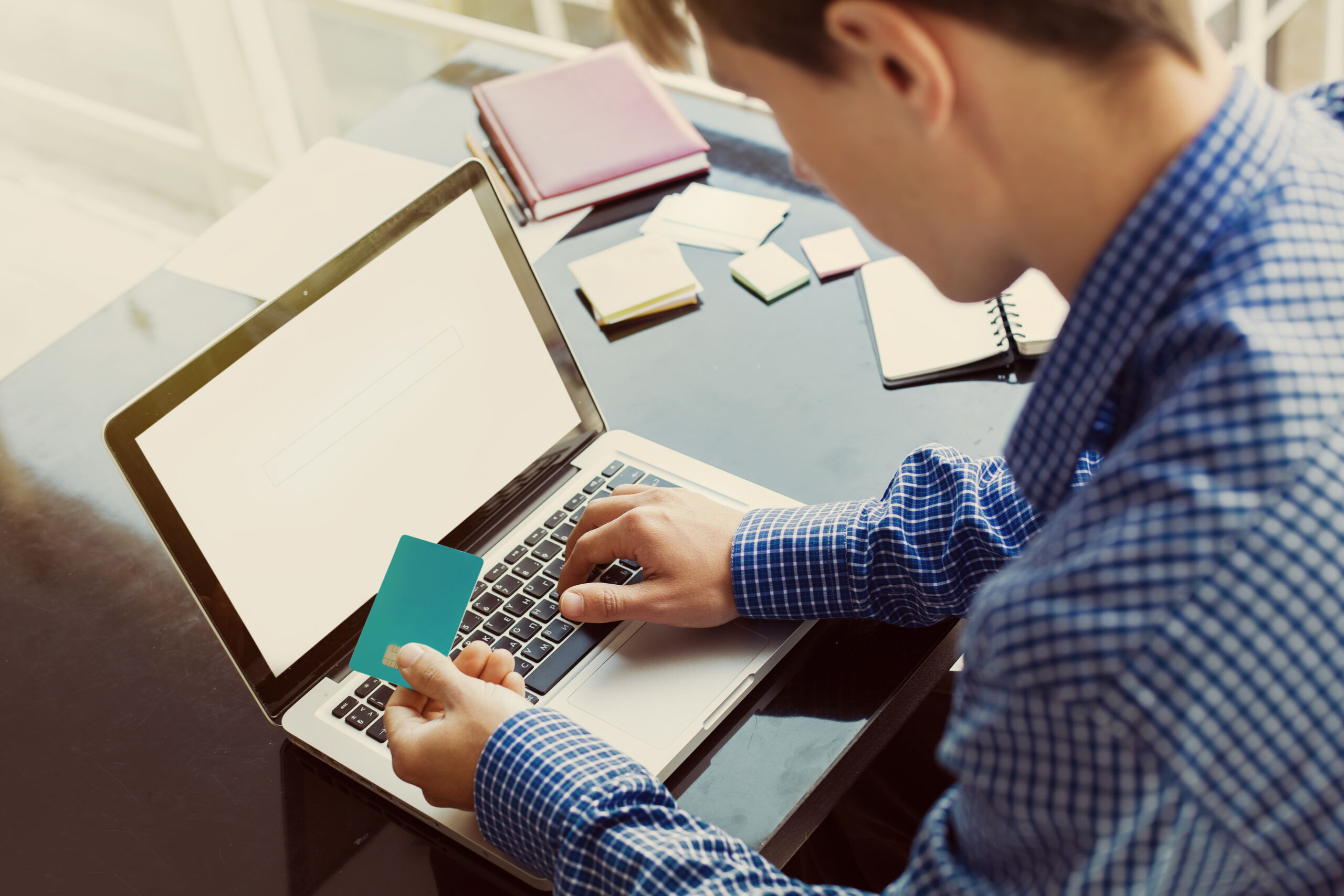 Opening a business on eBay
So how do you go about opening your own eBay shop and running a real business? Let's take a look at all the steps together.
Open a professional account
Just like selling as a private individual, the first step is to open your account. You don't just have to leave your first name, last name and your email address, but you also have to communicate your legal business name and a business email address.
At this point, you can
open an eBay Shop, the online place where your buyers can meet your brand and the products you sell;
access the Sellers Console, a summary environment where you can view all your sales and performance data, and discover tools and tips for promoting your business.
Among the plus points for shop owners is Terapeak, an exclusive eBay tool, free for professional sellers, which is based on market data and shows platform performance up to a year in advance, to help you find out what, when and at what price to sell your items for the best results.
Define the type of commercial activity and define the catalogue
Before you start selling, it is important to carefully define the characteristics of your business:
What are your brand values?
Who are your buyers?
Who are your competitors and how are you different from them?
what are your flagship products and what benefits do they offer your customers?
how do you want to communicate your business, and which promotion channels have you chosen?
What other online environments do you sell in besides eBay?
Taking a clear and careful look at the commercial and promotional side of your brand will help you to better organise your shop, and to develop a well-organised catalogue with clear sales targets.
Organise your assortment
Here are some useful tips for compiling your product catalogue and managing your stock:
Set up your stock in categories and sub-categories, to have an organised assortment that both you and your customers can easily find their way around. For example, if you sell furniture and household items, you can divide your catalogue into macro-categories such as "textiles", "kitchen utensils", "bathroom furniture", "lighting", and then break each item down into, for example, "table lamps", "hanging lamps", "outdoor lights", etc.
choose a way of organising the warehouse based, for example, on a nomenclature system that identifies products
organise your storage, archiving and inventory system using the tool that suits you best, so that you always have the availability of goods under control
as we will see in a moment, you can also decide to give personalised names to the articles you sell.
A well-organised assortment is important both to have an overview of the status of your shop and to manage shipments in the best possible way.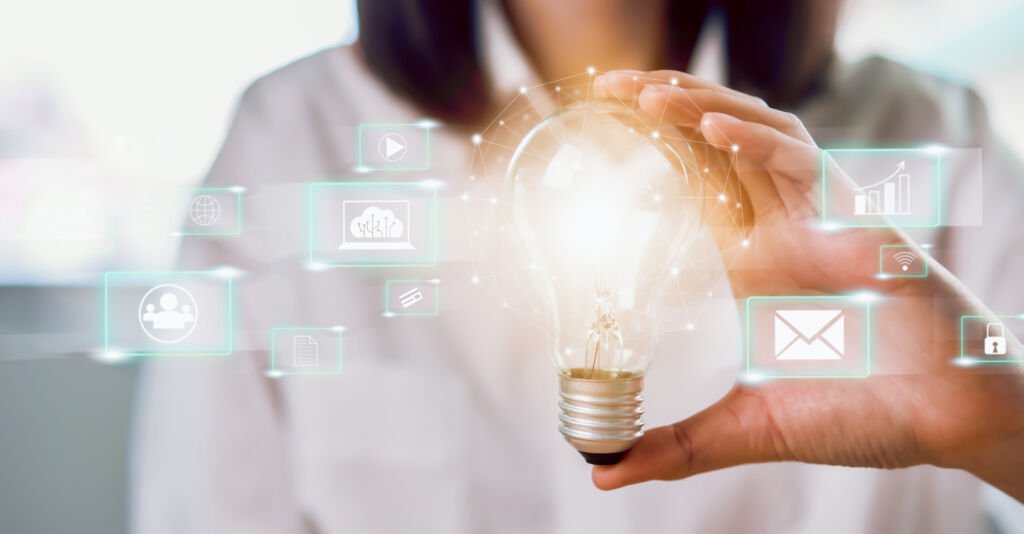 Promote your online shop with eBay Ads
eBay Ads is the advertising tool for professional sellers that allows you to increase the visibility of your listings by sponsoring them in the marketplace.
The benefits of sponsored listings with eBay Ads are:
greater visibility for your products
Ease of use of the sponsoring system and the general overview of campaigns, the ability to access data at any time via the control panel and download up-to-date reports on both sales and campaign performance
You only pay for advertising when the product is sold.
This can be an interesting way to increase the relevance of your shop and reach more customers interested in your brand: our advice is to evaluate the choice of sponsored ads as part of an overall commercial positioning strategy.
Social media and content: How to make your eBay shop known online
It's not enough for your eBay shop to be well-managed and well-organised: it's also important that it's well-communicated, creating multi-channel content that can reach your customers, take them by the hand and lead them into your shop. Here are some tips:
Integrate your eBay shop into your website by dedicating an ad hoc section to it: it could be a page, a banner or a clickable box to lead your users to discover your virtual shop.
Create content that tells not only about your products, but also about the advantage of buying them and the values that underpin your business project. You can do this in a company blog where, for example, you tell your professional story, describe your products and the creative process with which you made them, inform your customers with news from your product sector, and then insert direct links to the pages of your shop.
Use social media to meet your audience directly, creating a dialogue between text and images: Facebook, Instagram, LinkedIn and Telegram are currently the most used social networks
Send a newsletter with offers, discounts and special promotions dedicated to subscribers.
Now let's move on to eBay with the order desk.

Order Desk can take your eBay orders, process them and send them for fulfilment based on the settings you choose. As orders are processed, tracking details will be sent back to eBay and the order will be marked as complete.
After connecting Hoplix to Order Desk, in the process we showed you in the previous article you need to connect to your eBay account, click Manage Additions in the left sidebar. On the Shopping Carts tab, look for and enable the eBay integration.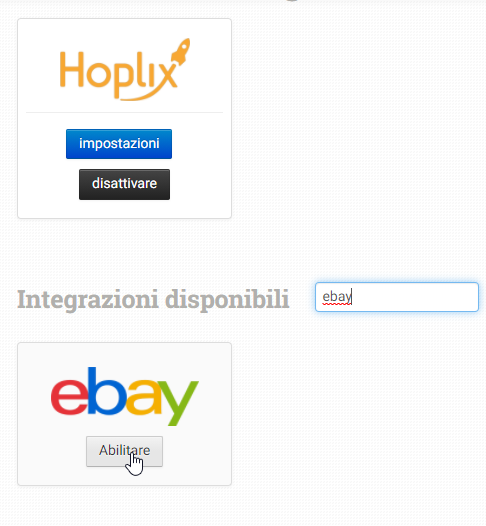 Once enabled, click the Connect to eBay button to complete the connection. You will be prompted to log in to eBay from here.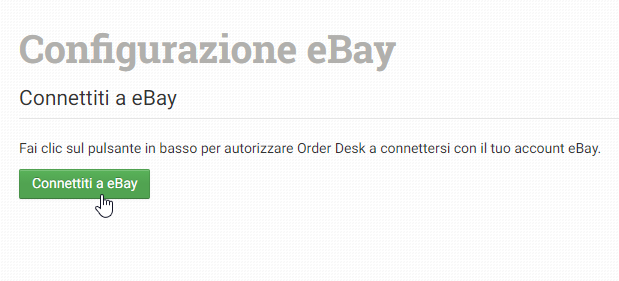 Once logged in, click Agree to authorise Order Desk to access your eBay data.
Complete the eBay authorisation step and your account is connected.
Once connected, set your preferences in eBay settings.
Check for new orders
Select how often you want Order Desk to search for and import new eBay orders.
Orders that have been shipped, not completed, inactive, or for which the merchant has not received money will be ignored.
As eBay orders are often non-sequential, all orders that have changed since the last check are scanned, however the non-sequential nature may result in skipped orders. To ensure that all orders are imported, we recommend that you manually import orders from a previous date from time to time to find those that may have been ignored.
Financial status
Choose whether you want to enter all of your eBay orders regardless of payment status or only import orders that have been paid for.
Maximum inventory per item
You can set the maximum inventory that Order Desk will report to eBay for your items here. If set, eBay will only show up to this number as in stock on all items that are stored in Order Desk.
Inventory Position Filter
If you only want to download specific orders, you can use the Inventory Location Filter field to specify which ones you want. Enter multiple locations separated by a comma.
The name of the inventory location must match exactly that of the inventory items in Order Desk. When you import new orders from eBay, Order Desk will review the SKUs on the items and compare them to the SKUs in your inventory here. Any orders with items for a location not listed in this field will not be imported.
For this to work, your inventory must be added to Order Desk. The inventory location must be set on each item. For details, see How to add inventory and How to store additional item details .
Manual Imports
If you need to manually import orders or inventory items from eBay, you can do so from the eBay integration page.
Manually import orders
Order Desk can download orders from the date set here. You may need to click to import orders a few times as each import is done if you have a high volume of orders from the date chosen.
Manually import inventory items
If you need to transfer your eBay inventory to Order Desk, click the Import inventory items from eBay button.
Only eBay items that have a SKU will be downloaded.
For more information on Order Desk inventory, see the guide How to work with inventory details .
We'll leave you with these settings that you can apply to eBay from Order Desk, but of course these are not the only ones. If you click here you will find all the features of this integration.