If you have an Amazon seller account, it is very easy to connect it with your store on Hoplix. In this tutorial we will explain the steps to follow.
By scrolling on the left menu , go to Integrations/Amazon and click on Getting Started Selling on Amazon button.
If you are not an Amazon seller, you can buy the Professional Seller Plan for € 39.99/month by clicking on the appropriate button. If you are already an Amazon seller, you must to request for GTIN exemption to sell Hoplix Print on Demand products.
What is a GTIN? GTIN is a unique product identifier necessary for new product creation pages or for matching with existing pages in the Amazon catalog.
Amazon requires that all the products present on its marketplace have this identifier code, but if you sell through Hoplix, you won't need to have it. So, you can request for exemption. By clicking on Download Letter, you must to sign a physical copy and send it by Send Here.

Once this is done, you will be redirected to Amazon where you will need to enter some additional information.
N.b. You will need to present your GTIN exemption from each Marketplace separately. Once submitted please wait for approval from Amazon by email.
Later, click on Authorize Application. In this way you authorize Hoplix to access to your seller account through MWS.

This is the screen that will appear after: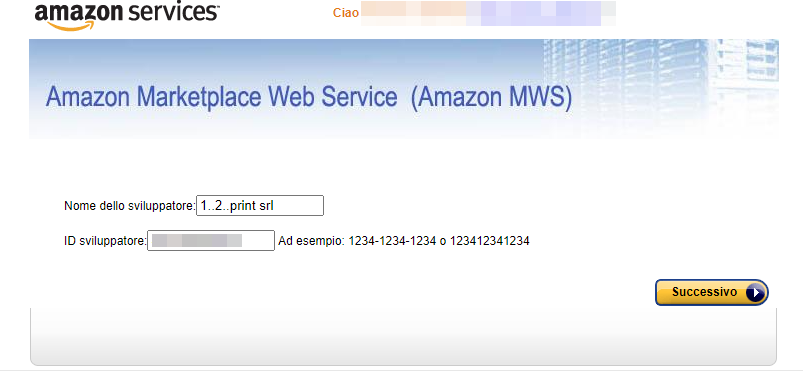 Click on Next, accept the conditions and give to Hoplix access to your seller account on Amazon.
At this point you have authorized Hoplix to access to your Amazon account.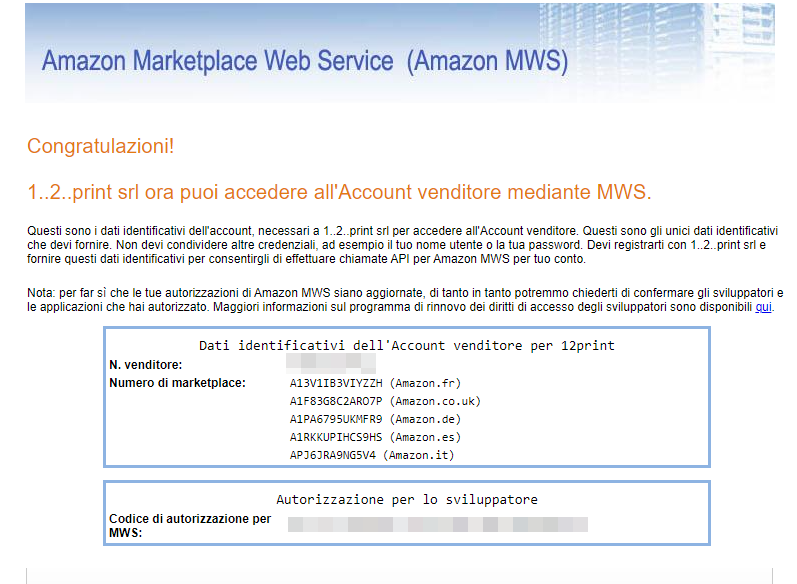 Copy the seller number and insert it in the Merchant ID box. The same thing you must to do with the authorization code for MWS: insert it in the Access Token box. Finally, insert your brand name in the Brand Name box, making sure that it has GTIN exemption. Click now on Save Data Integration.

Export the Products
Returning to the Amazon menu, you can see your brand. Clicking on Actions and Settings button a new panel will open.
Main Settings
Here you can find some boxes including Marketplace which allows you to choose between Amazon's various foreign marketplaces; Import Orders with which you can decide how often to import your products; Choose Payment Method with which you can decide the payment method; Always Use the Shipping Method to choose the cheapest or most expensive shipping.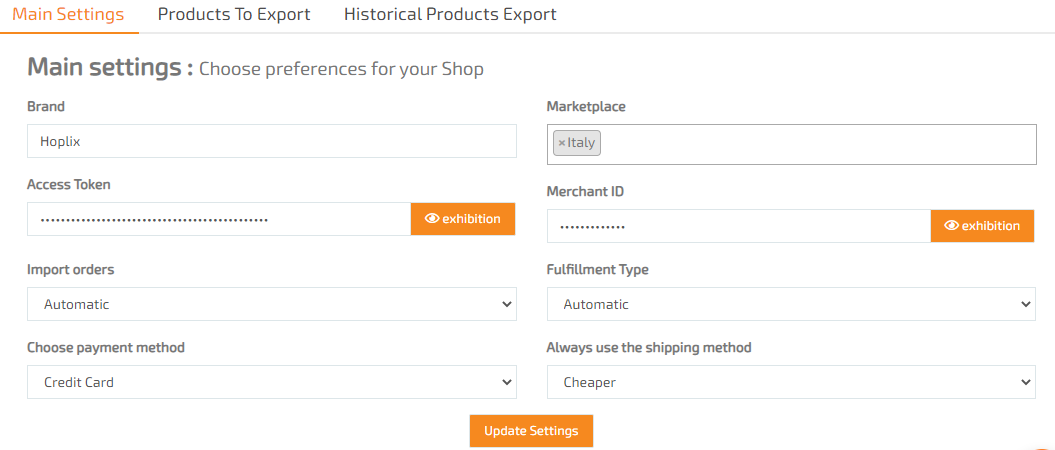 Products to Export
You can start publishing your products by selecting them individually and indicating the marketplace of interest. The publication will take about 5 minutes. You'll have the option to delete the campaign from the store by deselecting the product.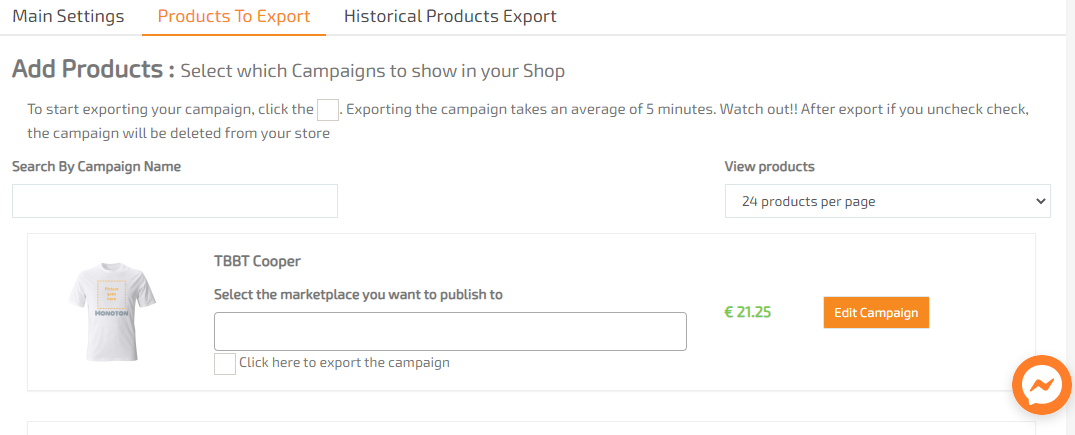 Historical Products Export
In this menu you can keep track of your exported campaign:
Check out our video tutorial too!