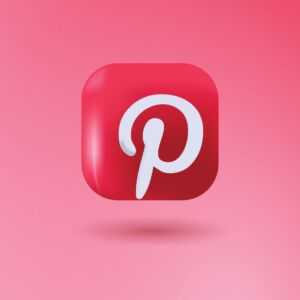 If you thought that only Facebook ADS and Google ADS existed, you were wrong. Today we present Pinterest ADS.
Let's start by explaining what this social network is and what it does, because not everyone will know it, but in the world of Print on Demand it can be very useful as a sales network for your creations, and as in the Print on Demand and in the previous articles written by us, we describe the pros and cons of the social network and of using the advertising part of Pinterest.
So read on if you want to know more and if you think it will benefit your business.
What is Pinterest?
Pinterest is a social network that was created in 2010 and has been growing slowly but steadily ever since. It currently has more than 250 million users in every corner of the globe. A number that continues to grow. Among them also a considerable number of Italians, estimated at between 5 and 8 million, in the absence of official data from the company.
Pinterest, of course, is also based on the principle of sharing, which is after all the fulcrum in the social sphere. In particular of photos, videos and images, content that can be collected by various users on their personal pin boards through so-called 'Pins'.
Pinners, as those who use this tool are referred to, hang the image that struck them on a cork board, i.e. authentic catalogues divided by topic. Everything, in practice, revolves around the pinboards created, which will be shared and searched for by users.
The launch of Pinterest Ads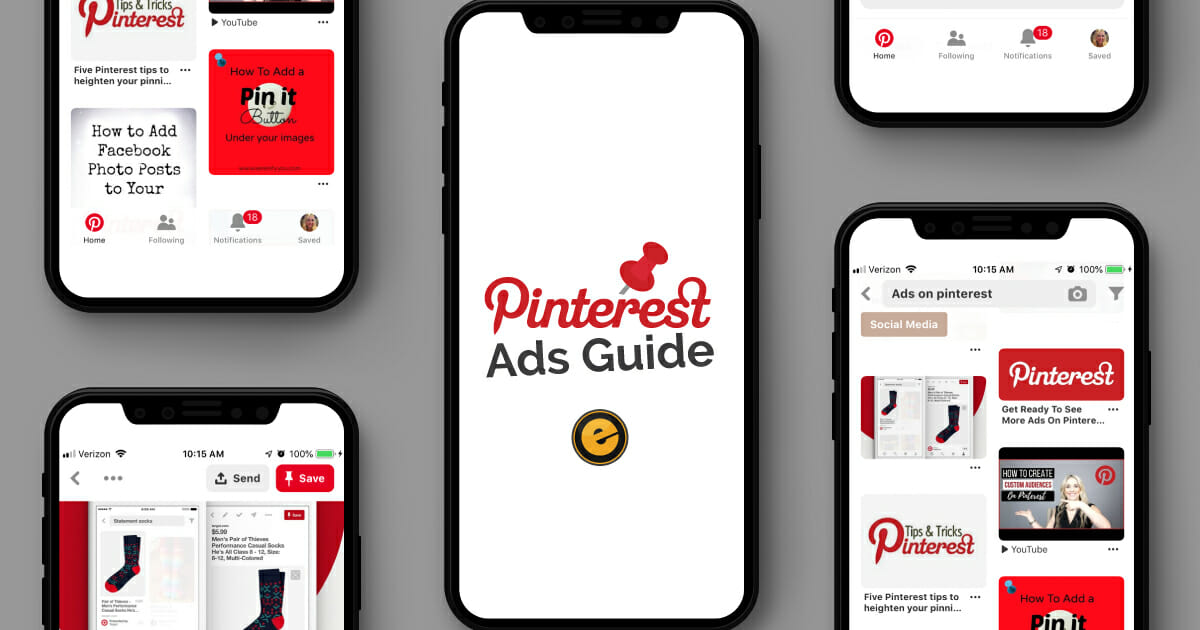 These figures go a long way to explaining why Pinterest decided to launch its Pay Per Click programme in early 2019, launching it on 7 March. As part of which, sponsored pins are currently available in the US, UK, Australia, Canada, France, Ireland, New Zealand, Germany, Austria, Spain and Italy.
According to data leaked so far, advertising in Pinterest Ads would result in an average of 20% more clicks than organic content alone. Sponsored pins are immediately identifiable by the word 'Sponsored' appearing underneath them, which also highlights the name of the company that sponsored the content.
How to open a company account on Pinterest
Having clarified the reasons why you should consider Pinterest Ads, you can now move on to the next step: opening your own account on the social network. An account that is clearly aimed at businesses.
So Pinterest for Business is the right way to go.
To do this, the following steps are necessary
You need to navigate to the Pinterest for Business page and click on "Sign up";
Enter your e-mail address on the form that appears and choose your password;
Read the terms of service and privacy policy and then click on "Create account".
You have now created your account, but you need to change your profile to make your brand more attractive. To do this, click on the three-dot symbol at the top right and click on 'Edit settings'. At this point, go down to the profile section and upload a photo (recommended size is 165 x 165 pixels), fill in the items in the "Information" section and add the territorial reference for your activity. Once you have entered the required data, click on "Save settings".
Finally, you need to verify your website. To do this, the procedure is as follows:
from the settings section, scroll down to the bottom, locate the "Profile" item, and then click on "Confirm website";
proceed to drag & drop the HTML code that is provided on the home page of your site;
click on "Finish".
What is the usefulness of this operation? Basically, it allows you to see what is saved as a Pin by users on your site, adding your logo to all those saved for this purpose. Confirmation of the website also allows the Pins saved to be displayed in the search results in a more favourable position.
How to start a campaign
Now that we have our company account, we can start thinking about how our campaign should be structured using Pinterest Ads.
The starting point is to understand that three levels need to be taken into account in order to structure a strategy capable of succeeding:
Campaign, in which the objective of the offer must be established, i.e. traffic, conversions and more;
Ad group, in which the budget, target audience and campaign duration must be planned;
Promoted pins, i.e. what users will see.
Choosing the objective of the campaign
At this point, you can move on to the next step, which is to identify the objective of your campaign. There are basically four:
get traffic to your website, gaining high quality leads and sending Pinners towards it, paying for every click that is received;
increase your brand awareness, gaining exposure not only to your existing customer base, but also to potential customers. In this case you pay for every thousand impressions collected;
increase installations for your app. The promotion of app downloads can be done by paying for its installation or for the clicks obtained;
increase your appeal to users by using video content, which is perfect for this purpose. Here again, payment is made for every 1000 impressions.
Choosing a budget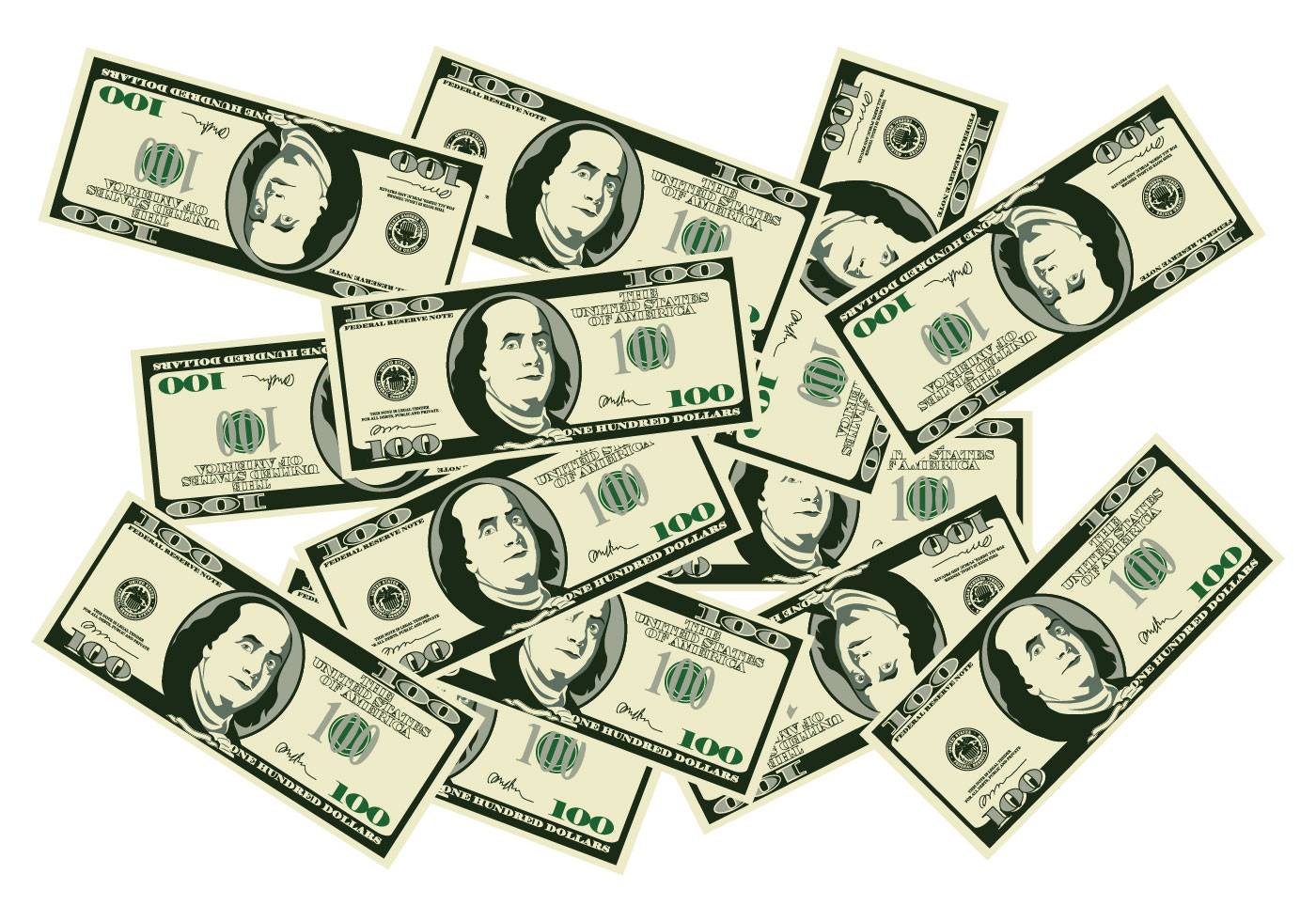 Another important step is of course the choice of the budget, i.e. how much you want to invest in a promotional campaign of this kind. Of course, the amount you spend should be commensurate with the objective you want to achieve and should be considered a real investment.
The budget should be commensurate with the objective.
As this is a first step, we recommend that you start with a fairly limited campaign in order to get a better idea of the possible return on investment from Pinterest Ads. Once you have a better understanding of the potential of the programme, you may be able to think about increasing the economic effort.
The next step is the date on which you want to launch your campaign. Of course, you can also choose the date by which the campaign is to be completed, but this is only recommended for seasonal campaigns.
At this point you can select the total budget, if you want to spread it over the selected dates, and also adjust it automatically according to the remaining amount. Or you can opt for a daily budget if you want to set a specific amount to be spent each day.
The choice of target audience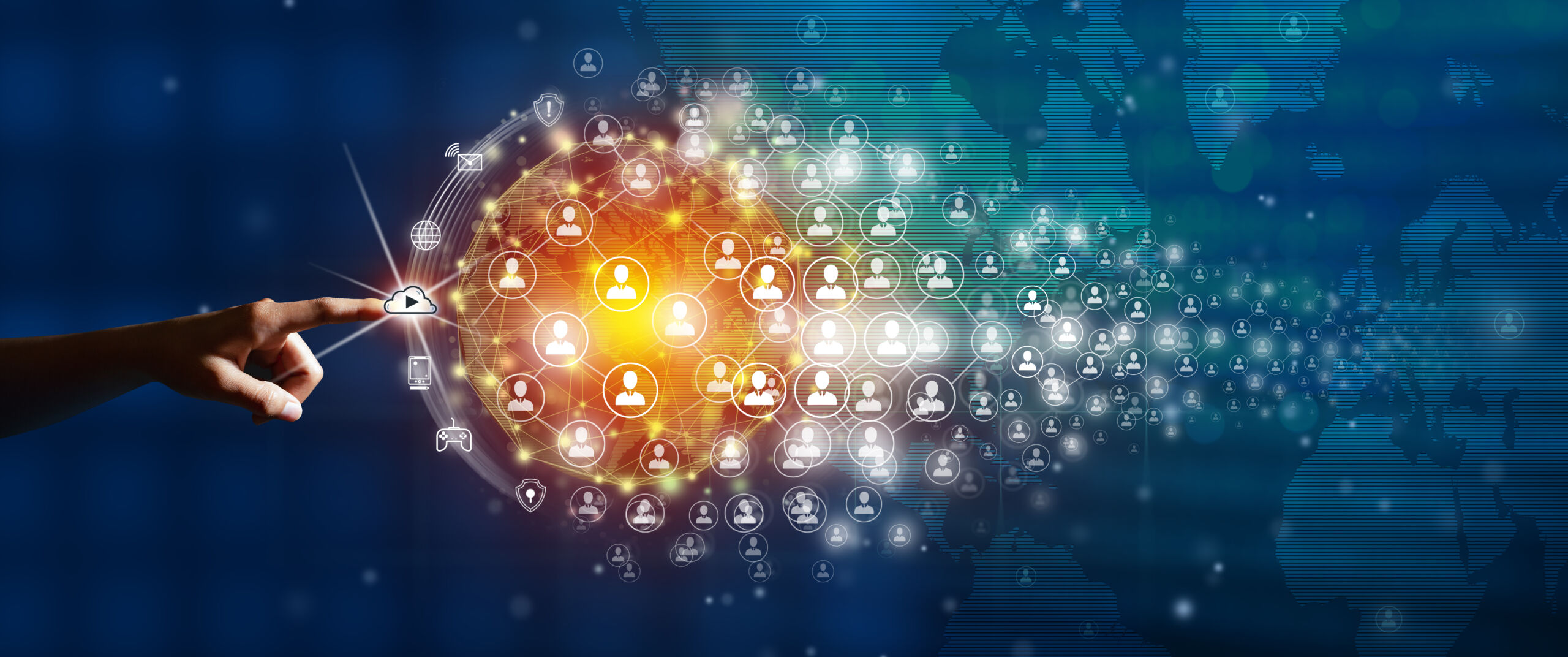 Of course, in addition to the budget for the campaign, it is important to identify the target audience. In this way, you can reach a specific group of people by mixing information about your customers with information about the people who use Pinterest.
In practice, you can create four types of audience:
– customer lists;
– people who have previously visited your site;
– people who have interacted with your pins on Pinterest;
– people who are similar to an existing audience list and whose behaviour you know because it is similar to the one you already have.
How do you create an audience?
Another fundamental step is, of course, the choice of your audience, which must be absolutely targeted in order to optimise your resources and the budget you have decided to use. The procedure for creating your audience is as follows:
click on the 'Ads' section at the top of your account and select 'Audience';
select 'Create audience';
opt for the desired entry and click on "Next";
follow the directions and click on "Create".
What can be the types of targeting?
As you can easily guess, targeting is the tool that can direct the advertiser to contact the Pinterest users who are most likely to be interested in your ads. There are various types of targeting and you can choose just one, or mix and match the ones you are interested in if you think this will improve the final result.
Your audience can be chosen on the basis of various criteria, including keywords.
The main types are:
Audience targeting, which takes advantage of the news you already have about your customers by relating it to data provided by Pinterest about their behaviour. For example, you can target your ads to people who have already transacted on your site, or who have recently interacted with your Pinterest content;
Targeting by keywords, which allows you to target people who are looking for information on specific topics. The classic case is that of a wine producer who decides to target people who have carried out searches relating to Made in Italy food and wine products;
Targeting by interests, which involves reaching users based on the type of message boards created, the Pins with which they have interacted in the past, their interests or preferences expressed.
Expansion targeting, which is the automatic suggestions that take place once you start declining keywords and preferences and which reflect your ad content and target audience;
Demographic targeting, thanks to which it is possible to focus one's range of action on a specific territory or idiom, on a gender audience (whether male or female) or on other specific indications, all of which are functional to one's own site;
Targeting by positioning, which allows you to decide whether to publish your ads in search results (Search), in the user feed (Browse) or in both.
How do sponsored pins work?
Sponsored pins play an absolutely crucial role in the Pinterest system. How do they work?
Sponsored pins are extremely important in the strategy developed by Pinterest.
In practice, they are at the centre of an auction system, as is the case with most pay-per-click systems. This means that advertisers select a sponsored pin, choose a target and enter the targeting criteria they want to leverage.
Sponsored pins can work in two different ways:
Ads can be shown to users who are browsing Pinterest, especially those that the social network indicates as potentially interested in the proposed product, as they are browsing in related categories, precisely because of their previous behaviour, for example by saving certain pins;
or they may appear in the search results of users who are looking for a product such as the one on offer.
What are the pros and cons of Pinterest Ads?
Before deciding whether you should adopt Pinterest Ads or switch to another solution, you should of course weigh up the pros and cons, especially in relation to what the products with which Pinterest Ads is competing can offer.
On the first plate of the scales, it is certainly necessary to list:
an interface that is quite similar to that of Facebook Ads, which can make it easier for those who already use the Facebook Business Manager and are looking for alternatives or integrations;
the possibility of selecting keywords to facilitate the task of searching for one's audience, which is impossible on Google;
Massive editing of Ads;
Increased organic reach on Sponsored Pins;
Less competition than you have to face on Facebook and Google.
On the other hand, the cons need to be evaluated:
a much smaller user base than both Facebook and Google;
the fact that it lends itself optimally to some very specific categories (food, clothing, beauty, design), but not to others;
a new Ads platform and social tools, which still have to be perfected to be able to give really significant results.
The comparison with Facebook Ads and Google Ads therefore still seems complicated to face, even if Pinterest Ads is a relatively new tool and therefore still in a growth phase.
Conclusions
Pinterest Ads is a relatively new product that aims to compete with Facebook Ads and Google Ads, real giants in the sector. For those who have been searching for some time now for alternative solutions capable of creating Pay per Click campaigns that actually perform well, Pinterest Ads can be a viable option, but there are limits to deal with.
Starting, of course, with a potential audience that is actually smaller than that guaranteed by Facebook and Google, even though it is now attested to an absolutely significant number. Pinterest can in fact make available the 250 million users who have adopted it all over the world, a number that is not only conspicuous but also constantly increasing.
In order to be able to give effective results, however, Pinterest Ads must be known and exploited in its actual strengths, knowing that it can help to achieve results, especially when used in certain sectors. Taking into account, however, also the flaws that are weighing it down in this initial phase.
Among these sectors, there are some that are very well covered by Italian brands. We are talking about food, fashion and design, in particular. It is precisely for this reason that Pinterest Ads is proposed and indicated by many as an optimal tool for Made in Italy.
Whoever proposes to exploit this new advertising channel should bear in mind all this data and, in particular, understand whether it is appropriate to adopt it or to focus their attention on different products that are better suited to their needs.