Here I am with another article about Print on Demand and Dropshipping.
Many of you have been our Sellers for some time now, but many new sellers have landed on Hoplix and so it's only right to inform and give them a read on how POD works and what are the advantages and disadvantages of starting an online business like Print on Demand.
Let's start right away with definitions and why to approach this type of Business that can become a real job. Happy reading.
Print on Demand, like dropshipping, is one of the latest revolutions in online sales. And these two business models work quite similarly.
Opening a Print on Demand shop is a proven way to earn money online. For many people it has become a real job. And for many, a quite profitable job.
Intrigued? Let's get started.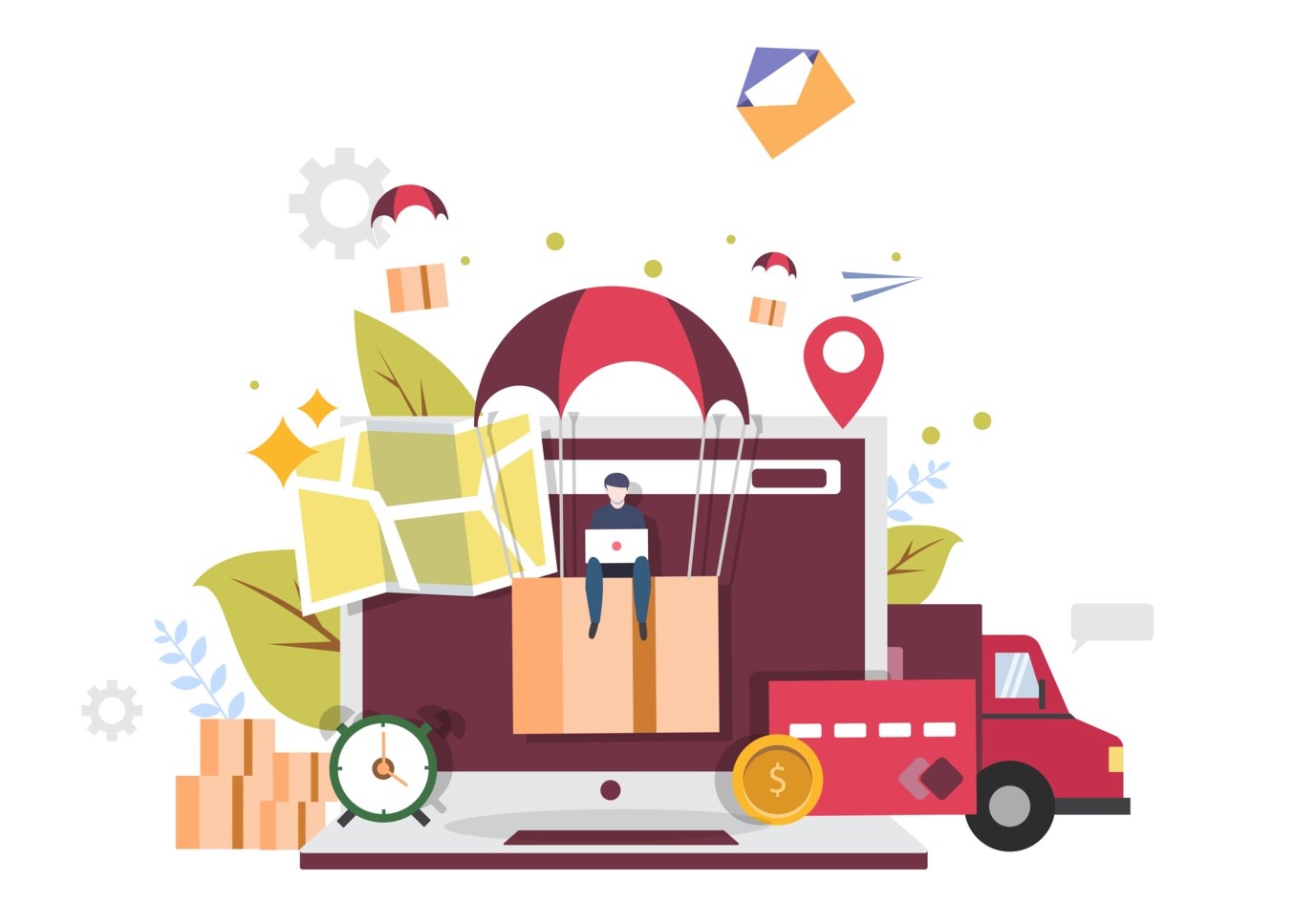 What is Print on Demand?
Print on Demand (POD) literally means "print on demand". This can be for a specific neutral item such as a t-shirt, mug, sweatshirt etc. which is then customised according to the customer's taste.
So with Print on Demand you simply sell your personalised products, i.e. with your own design, through an external partner and only and exclusively to the customer's order, without any intermediary. A bit like dropshipping with the difference that the products are customised.
It is already clear that this choice has many advantages, especially if you are new to online trading or if you already have a main business. In fact, with this solution, you will have a lot more time to devote to key aspects such as monitoring the performance of your products and adjusting their focus, and essential marketing.
It works exactly like dropshipping: People visit your site, they order. The order arrives at the supplier who prints the product on the spot and sends it to your customer.
When people buy your product, the orders are printed, packaged and delivered by your POD partner. You pay your supplier for the materials and labour and what is left is your profit.
The difference with dropshipping is that it gives you a greater degree of customisation of your products.
Let's say you pay 9 euros for a T-shirt with your own design on it. You list it on your website for 25 euros. Someone buys it, your printing partner receives an order and fulfils it. Simple, isn't it?
The best part is that you only have to pay for what you have sold, which means little or no capital risk. Plus, you don't have to worry about production or shipping. You only have to focus on sales and the growth of your business.
That's the beauty of POD dropshipping. Sure, POD sounds like a goldmine, but that's not entirely true. There are disadvantages and advantages that need to be considered before making a move.
Let's take a closer look at them.
Like any business there are pros and cons. Certainly, you have to work hard at the beginning to get the first results and to have significant earnings. Of course, if you work for hours and hours on your POD project, you will see results in a short time. But it is not money for free, you have to study and work and above all you have to be very inventive and creative to bring home great results.
After this brief introduction, I will illustrate the pros and cons of online business.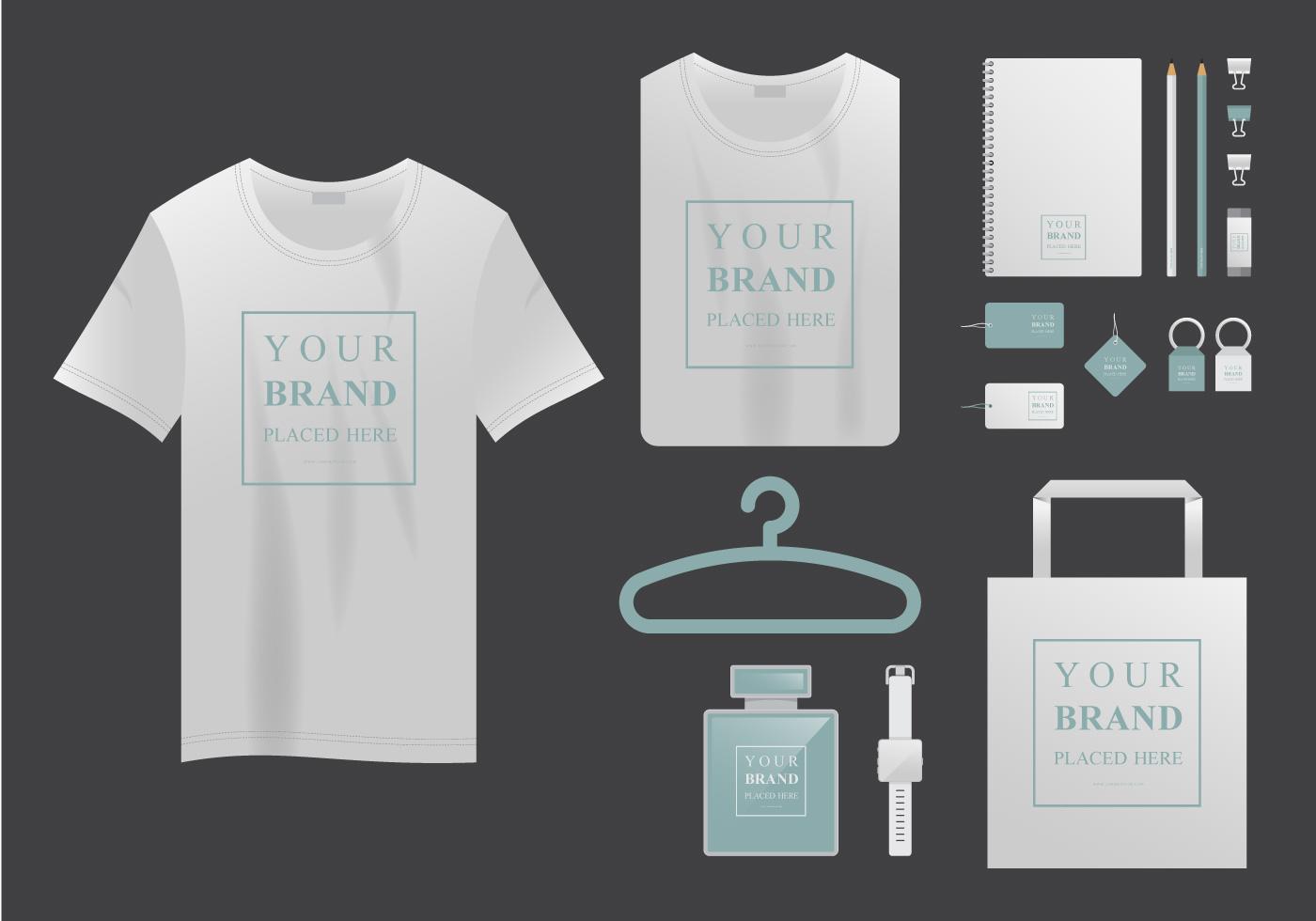 POD advantages
Low start-up costs. Unlike traditional retailers, you don't have to invest thousands of euros in your idea before you even start selling. 100 Euros is enough to get you started.
Quick installation. The time needed to hire a web designer is over. With all the themes, guides, plugins and templates available, you can have your shop up and running in no time.
There is no need for inventory space. The supplier (Hoplix) takes care of order fulfilment, while you can concentrate on selling.
Easy to experiment with product designs. Whenever you want to add something new, just organise it with your POD partner and add it to your shop.
Access to international markets. Your shop will be able to ship goods anywhere your manufacturer can ship goods. And most manufacturers deliver internationally.
Scale and test new products without financial risk. You can see which models sell well and which don't, so you can easily make changes yourself while you're in business.
Ability to customise and sell your own unique designs. If you are a graphic designer, an artist or someone who knows people who produce wonderful visual content, POD offers the opportunity to make money by creating your own unique brand.
Products are hard for competitors to copy. Unlike most dropshipping companies, no one can have the same products as you.
By selling your unique products, you are building your brand, your community and customer loyalty… which pays off in the long run.
Disadvantages of POD
You have to find a quality partner. As you have no control over the production process, you need to find a reliable supplier who maintains high standards of production and order fulfilment at all times.
Low entry barrier. Low entry costs are a double-edged sword. On the one hand they allow you to get started easily. On the other hand, this applies to everyone, so there is more competition. The easier and cheaper it is to start, the more people jump in with the hope of earning money.
Order fulfilment and reputation depend on suppliers. The logistics of your business can become a problem as your company grows. If your supplier ships from more than two warehouses, it can become an even bigger problem. Improper addresses, incorrect tracking numbers and shipping delays can create a poor customer experience.
Order processing and delivery times can take up to 2 weeks. Considering that every time you receive an order, the supplier has to create the product on the spot, shipping times can get longer.
Finding a profitable niche and learning to recognise good designs can take time. Learning the details of Print on Demand takes time. It takes time to find reliable suppliers, it takes time to discover the most profitable designs and it takes time and effort to grow your business.
Managing returns can be complicated. Make sure your return policy is aligned with your supplier's return policy. Once a supplier creates a t-shirt and sends it out, they are unlikely to take it back, because it is a one-off piece that they would not know who to resell to.
There may be additional costs involved. If you take your shop seriously, you may want to spend more to sell. Domain registration, plug-ins, payment gateways, paid ads have an additional cost, but they also offer a competitive advantage.
As you can see, there are many things to consider before opening your POD shop. There is still much less risk and hassle than opening a normal e-commerce shop.
The T-shirt, the best-selling product in Pint on Demand

Now we come to the product, the icon, of print on demand, the T-shirt. In Hoplix we have the creation of the campaign, which is nothing more than the creation of the product. If you are new to this, read our guide on how to create a campaign. There are various models with various materials and the only thing you need to do to sell them and to make your target audience like them, is to create a UNIQUE, creative, colourful, black and white image, but the feature that will set you apart is the uniqueness of your T-shirt. Make sure the T-shirt is yours and no one else's, and you will have guaranteed earnings.
The T-shirt is one of the best-selling and most popular products in the history of commerce. It is probably the most widely used item of clothing, also as a means of expression. Through the T-shirt we often express our mood, a passion or a sense of belonging to a certain group or niche. Creating and selling t-shirts and creating a clothing brand has become a very common business choice in the world of online commerce.
Obviously, the competition in this sector is very high. To successfully create and sell t-shirts you will need to be able to read the passions of your audience, be original and offer quality products.
Sounds great doesn't it?
Creating and launching a t-shirt brand today is relatively cheap and fast. You can start your own business and start selling t-shirts online in just a few hours.
This is one of the important parts of this business, and yes, promotion is just as vital. But creating a beautiful design and understanding how to design clothes is what will currently drive your customer to buy. You will need Photoshop or Illustrator. If you already know how to use these programmes you are already one step ahead, otherwise you will need to learn or hire a designer instantly.
DO NOT experiment with mediocre designs, because they will not sell! I'll explain how to promote your campaign in a moment, but I want you to understand how important it is to create t-shirts with original and attractive designs. If you are a designer and don't have time to learn how to use Photoshop (or Illustrator) you can search for your designer on Canva or Fiverr.
If you are a designer and Photoshop and Illustrator are your working tools, then Print on Demand is perfect for you! Obviously, pay attention to fonts and colours, because designing a t-shirt requires some basic precautions. Above all, pay attention to the size of the formats and the pixels that we indicate under each product in our catalogue.
In short, find a way to make your design like a professional and you will sell.
Once you start earning money, you can think about hiring a professional designer and pay him or her to create even more beautiful and eye-catching t-shirts.
Don't try to copy other winning designs, firstly for ethical reasons, secondly because they will shut you down and thirdly because it's always good to be unique. Once you become more experienced and understand how to create a clothing brand, you can raise your prices and play around with them to see which one is the best. If a design sells well, duplicate the campaign and raise the price but remember that anything over 40 euros is difficult to sell, whatever the design.
Now let's talk about traffic.
One of the questions you ask me the most, on calls or chats, is:
How do I sell? Who sees my creations? How can I reach more people? You've probably already heard of copying and pasting the link to your campaign onto groups, pages, forums and their surrogates. If you've never heard of it…that's good because it doesn't get you anywhere!
If you need traffic you need to create paid ADS campaigns, if you want to have a successful business.
Specifically you need Facebook Ads: study it, experiment with it, play with it and you will see that the results will come.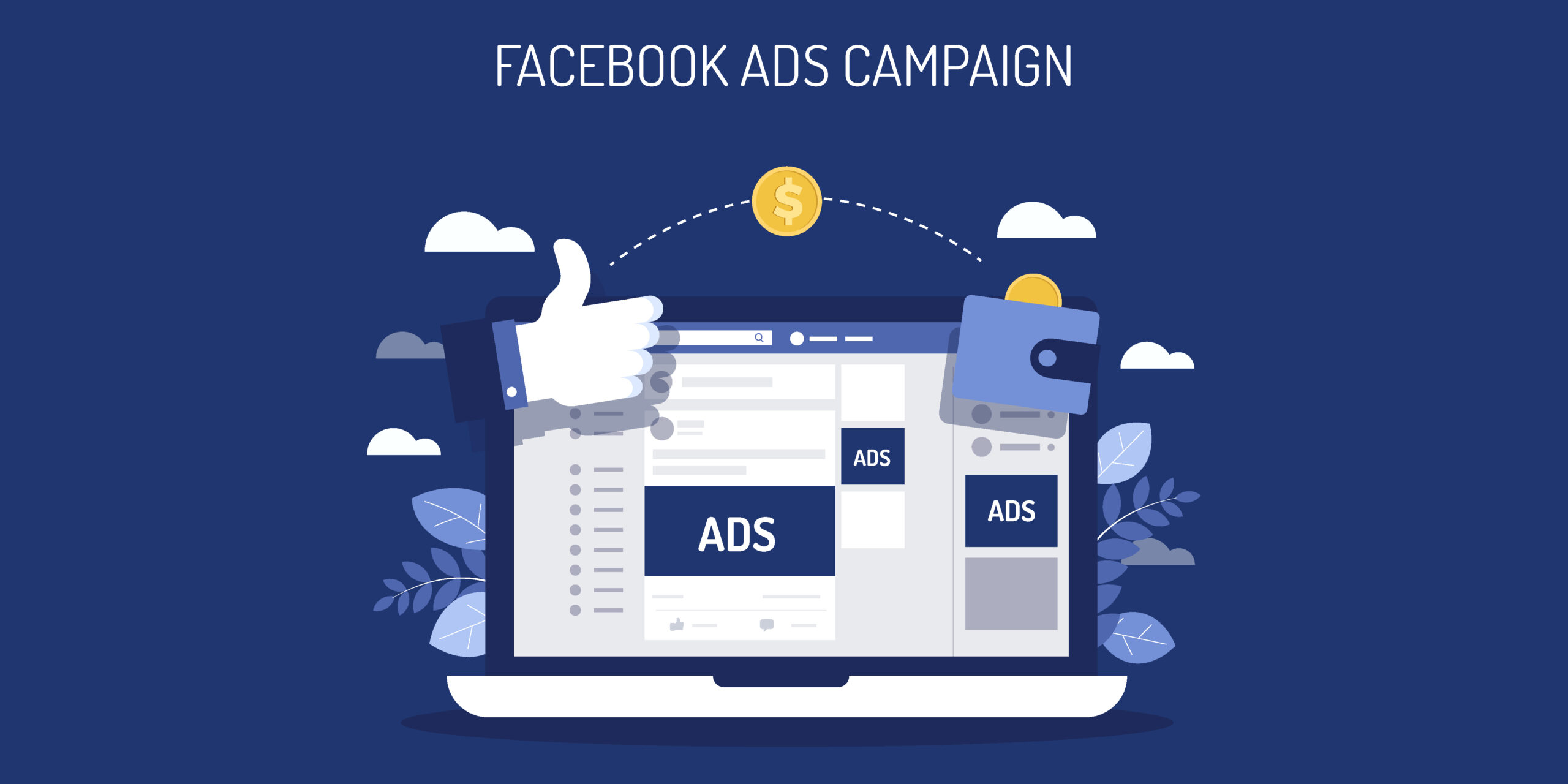 The traffic that Facebook can give you is cheap with a large number of users who will see your online shop and who will eventually convert into buyers and your loyal customers, so we can say that it is a well-structured system. You need to identify your target audience, refer it to Facebook ADS in detail and it will do all the work. That's all you need to create and sell t-shirts. Read our previously written article for you with a CaseStudy on how to earn money with Facebook ADS. 
Another key aspect of Facebook ADS is retargeting or remarketing, which is a form of online advertising that can help you introduce your company to users who are potentially interested in what you offer. This consists of reaching users who have already viewed your company website or app with a personalised advertisement. Generally, only a very small proportion of web traffic ends up converting on the first visit, and it is through remarketing that businesses are able to remain visible to potential customers who, for whatever reason, have decided not to make a purchase straight away.
Retargeting is essential for creating and selling t-shirts, but you'll only need to think about it once you start getting clicks on the link and making some sales. It's not complicated and a video has been dedicated to this as well. But don't worry about that at the moment, rather start launching your first campaign.
All that's left to tell you is to sign up to our site and join our community on Facebook and start learning immediately how to earn money with your creativity, launch your first campaign and start testing this system…you'll see it's fun, with exceptional results!
I hope you have enjoyed this guide article and I hope to see you soon on the Hoplix platform with your personalised products.